Parsable Blog
Introducing Parsable's Connected Worker Accelerators
I'm thrilled to share that today we launched our Connected Worker Accelerators – out-of-the-box solutions built on our Connected Worker Platform for industrial companies to "fast start" their digital transformation.
With the arrival of Industry 4.0, companies will accelerate their adoption of more digital and automation technologies. But how do industrial companies prioritize which processes should be automated first? The first step is to be able to identify the bottlenecks that are preventing your teams from working more efficiently. And in order to do that, you first need to be able to collect, measure, and analyze complete data on what's actually happening on your factory floor or out in the field, including what's going on with your human workers.
For many, even this first step takes a huge amount of time to implement and scale. To solve that, our new Connected Worker Accelerators provide baseline approaches for you to quickly improve work procedures performed by frontline workers, capture and analyze data on that work, and get to peak operational productivity – and increased business value – faster. Implementation takes just a few weeks, not several months.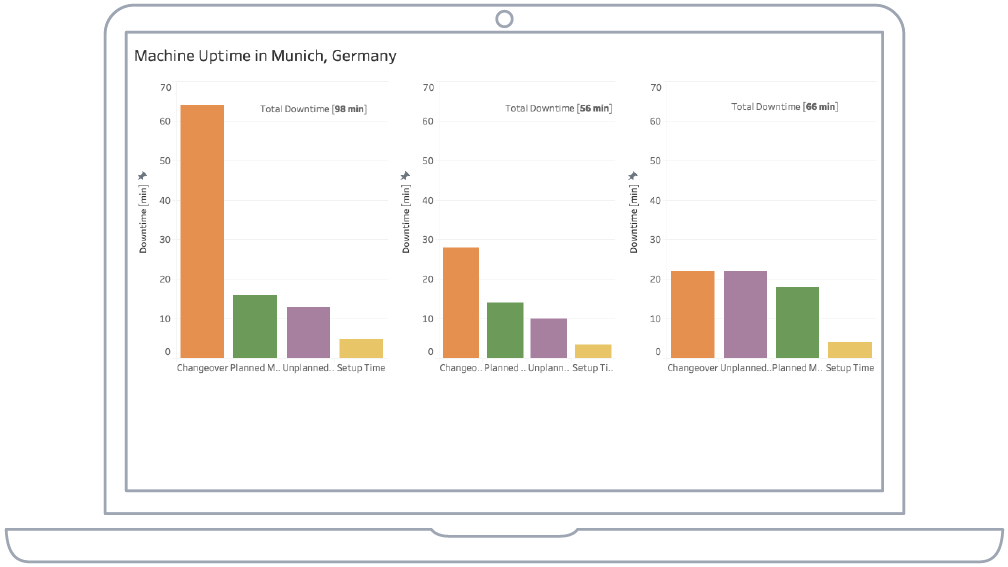 Connected Worker Accelerators for CPG
Our first set of Connected Worker Accelerators was developed specifically for CPG manufacturers. Having worked closely with brands like Unilever, Procter & Gamble, Heineken, and Green Chef, we've defined and brought together the best practices for optimizing the efficiency of your CPG operations. Our Connected Worker Accelerators for CPG are designed to make more efficient the main human drivers that affect OEE – changeovers and maintenance – while also improving safety.
Each Connected Worker Accelerator features customizable work procedures, comprehensive data collection, a pre-built data pipeline, and real-time analytics dashboards that can be instantly accessed by your line workers, management, and business analysts.
Armed with these insights, you can accelerate your digital transformation journey by uncovering previously invisible human data; making human work more consistent, efficient, and dynamic; and ultimately hit critical business KPI milestones.