Parsable In The News
Parsable and Scientific Drilling International Implement Paperless Drill Motor Repair Shop
Top tier oil field exploration service provider improves productivity and profitability using innovative mobile software for Industry 4.0 transformation, with the goal of reducing cost, increasing process and quality controls, and automating post job-reporting processes.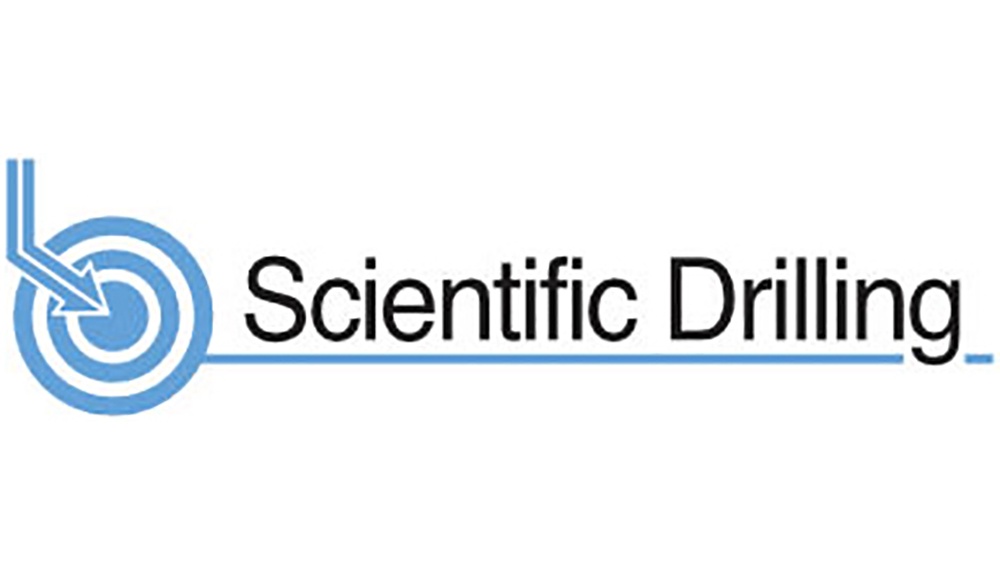 HOUSTON and SAN FRANCISCO, September 12, 2017 –Scientific Drilling International (SDI) announced today that it has completed its implementation and transition to paperless operations for its four domestic repair facilities. Over the past five years, SDI focused on customer service, tool reliability, strategic cost reduction, and optimization of processes to become one of the premiere directional drilling equipment and high value directional services providers to the oil & gas industry. Recently, SDI implemented electronically monitored quality workflows within its motor shops leveraging Parsable's data collection processes to ensure 100% conformance to process standards during assembly, disassembly, and internal and external inspection.
SDI first worked with Parsable to transform its operations in Oklahoma City. With the dedication of both SDI and Parsable staff, this phase was completed in just six weeks. SDI was then able to quickly move on to implement Parsable in its three other domestic motor repair and maintenance facilities. The SDI team immediately understood how to create the digital processes in the application's intuitive user interface (UI) and quickly converted their standard assembly, disassembly, and repair procedures to the platform. SDI then integrated the Parsable data into their comprehensive reporting that can now be delivered to both internal and external customers. Processes currently being executed at SDI's drill motor repair facilities leverage Parsable's broad cross-industry capabilities and strong foundation in collaboration. Collaboration amongst the technicians using Parsable, allows each step in the drill motor assembly, disassembly, and inspection to move seamlessly and completely independently from start to finish ensuring precise servicing and minimizing the possibility of a later downhole failure.
"As a team, we have been impressed at the simplicity and versatility of the Parsable data collection system," said Rob McKee, Senior Vice President of Manufacturing and Product Support at Scientific Drilling International. "In my experience, this system sets the benchmark when it comes to time to implement, helping us optimize our staff, processes, and data, and quickly deliver valuable information to our customers. Most importantly, the Parsable platform is collecting the baseline data that provides us with the foundation for further analysis and visibility to trending that had been almost impossible through our paper-based, manual processes of the past. In a very short time, we have been able to evaluate and tighten both processes and personnel training to provide an even more consistent, higher quality, and more reliable product. We are delighted with the short-term results and are looking forward to seeing them go straight to the bottom line."
Now that SDI has experienced the system capabilities and benefits, they are planning to roll the Parsable platform into many other business processes. "Phrases like 'Automated Workflow Management', and 'Industry 4.0' are just nice catch phrases until you experience the benefits first hand," said McKee. "We are now capturing data and information that we will soon be able to leverage into larger cost and reliability improvements, providing a whole new level of process transparency and consistency for an even better customer experience with our equipment and our company."
"Once the SDI team got their heads around how Parsable would transform their operations, there was no stopping them," said Kathryn Ritchie, Customer Success Senior Project Manager at Parsable. "It was very rewarding to work with a team of visionaries, who have the strong support of their leadership team to do what is necessary to improve their processes efficiency, quality, and product reliability. The SDI team is very dedicated to exceeding the expectations of the industry and leading the way with this type of advanced technology. They are now executing over 100 completely digital procedures."
SDI joins Schlumberger, Unilever and other leaders in Consumer Packaged Goods (CPG), Manufacturing and Energy who are recognizing that the people processes of Industry 4.0 and standard work initiatives are as important if not more important than the machine processes.
More information on the closed loop Industry 4.0 process that Parsable is powering at leading industrial companies is available here.
About Parsable
Parsable helps the world's largest industrial firms get jobs done right — every time. Most companies know that adhering to Standard Work processes produces the best results but have trouble getting their teams to follow these processes resulting in lost productivity and poor quality. Parsable provides an Industry 4.0 Mobile Collaboration and Workflow platform so employees become Connected Workers collaborating in paperless, modern, and digital business processes. Teams know what work they need to do, and how and when they need to do it right on their mobile devices. Each step and action is measured and employees can raise issues and provide feedback so that every process is quickly analyzed and improved.
Parsable's customers include Schlumberger, Scientific Drilling, TechnipFMC, Unilever, Zume and other category leaders in energy, industrial manufacturing, and consumer packaged goods. Founded by veterans of Google, Microsoft, SAP, Oracle, and YouTube, Parsable is headquartered in San Francisco with offices in Austin, Vancouver and Dublin.
About Scientific Drilling International
Scientific Drilling International (SDI) is an independent directional drilling and high-accuracy wellbore navigation service provider based in Houston, Texas with operating facilities and capabilities throughout the world. SDI engineers, fabricates, and deploys proprietary systems and tools for use in the oil and gas, CBM/CSG, geothermal, and mining industries. These proprietary products and services assist clients with their projects saving them time and money.
Using its more than 40 years of experience, SDI combines state of the art software with its products to accurately model and predict torque/drag, bit hydraulics, pressure loss output, and coefficients of friction using a variety of bottom hole assembly and drill bit combinations— an important capability when designing multi-million dollar well pads. Because of its capabilities and reputation, SDI boasts a long and distinguished client list that includes British Petroleum, Chevron, ExxonMobil, Occidental Petroleum, Royal Dutch Shell, Lukoil, and many others.
Contact: Josie Lee, 1-917-767-4477, josie@telluspr.com